Mykonos Real Estate Revithis Ioannis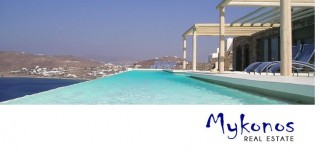 Mykonos Real Estate is subsidiary company of Hellenic Real Estate.
It deals with tourist real estates in the islands and the coastal regions of Greece and particularly in the island Mykonos.
Revithis Ioannis
 Our company, apart from the activities in Athens, activates also with sales and hires in all the types of real estates in the island Mykonos.
It has at exclusivity real estates that you can see, or via site, or via the salesmen of company, where will be also given to you more information?s of the real estates.
If you are in Mykonos you can visit our office which is found in the New Regional Drafaki (junction of Airport).
MykonosTour Page ID: 350
Pictures:
Related Map: