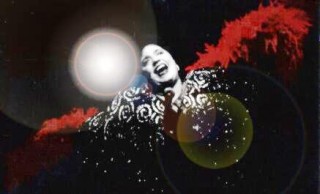 Montparnasse Gay Bar Mykonos Gay Clubs bars - Mykonos Piano Bar
In Mykonos Town at Little Venice - mykonos Party .
tel. 00302289023179
Originally named Sempre Viva, the bar opened in April 1983, serving breakfast from morning until early afternoon, closing for a brief siesta, then reopening in the late afternoon for sunset cocktails followed by live music around the piano. New customers quickly became old friends and very soon Sempre Viva became known simply as The Piano Bar. Over the next eleven years the The Piano Bar evolved into "home base" for its guests, with a variety pianists, singers, friends and strangers gathering nightly to make memories. Today, friends from those early years remind us that The Piano Bar and its musical evenings were the common bond, bringing people together. No one remained a stranger for long at The Piano Bar.
THE BIG MOVE - In the spring of 1994, the lease on the building expired and The Piano Barwas suddenly in need of a new home. Should we try another island in Greece? After much discussion and soul searching it was decided: we have to stay in Mykonos! In late August we were offered the opportunity to reopen The Piano Bar in the building and bara known as Montparnasse. The oldest bar in Mykonos, Montparnasse was originally opened in the late 1960"s as an art gallery, but soon became a gallery and bar. Situated the area of town known as Little Venice, Montparnasse offered the perfect location to continue the quality and traditions that had become synonomous with The Piano Bar.

TODAY - Montparnasse - The Piano Bar is moving into its second decade of featuring exceptional Piano bar and cabaret entertainment and superior cocktails to visitors and many friends. It"s reputation has gone "global" with mentions in the 2001 Frommer"s Gay and Lesbian Travel Guide and the July 2002 issue of Conde Nast Traveler. Your hosts, Nikos Hristodulakis and Jody Duncan invite you to stop by for a visit. You won"t be a stranger for long.

This is a free listing for this Bar at Mykonos .If you are interesting to change or add more information or pictures for this gaybar please contact us with the email form below and we will be glad to assist you.
Mykonos Tour is always in an update progress so people will find all the details that they are looking for. Bar owners are always welcome to add or update their informations at Mykonos Tour Network by filling the form from the contact us section . Form »
Montparnasse Gay Bar CLUB - Mykonos Piano Bar
MykonosTour Page ID: 296