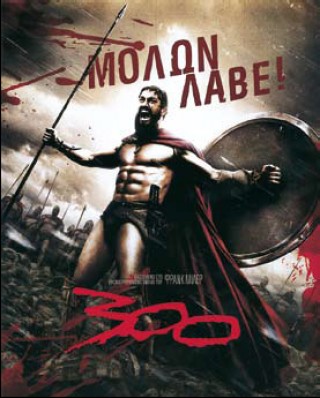 Friday-Sunday 3-5/8 9 and 11.10pm
Monday-Tuesday 6-7/8 only one screening
Zack Snyder
In 480 BC, Persian King Xerxes masterplan to
conquer the Hellenic city-states, arrives in Hellas.
Despite the prophecies, Spartan King Leonidas
and 300 warriors attempt to block Xerxes´ way to
Southern Hellas in the Thermopylae passage.
Based on Frank Miller´s graphic novel, this film
includes actors, digital scenes, exceptional graphic
and bloody scenes. Not being interested in historical
accuracy, he acclaims the heroic imagination as two
mythical realms fight each other violently.
HISTORIC USA (2007). Starring: Gerard Butler,
Lena Headey, Dominic West Rodrigo, Santoro,
David Wenham.
VILLAGE
MykonosTour Page ID: 225