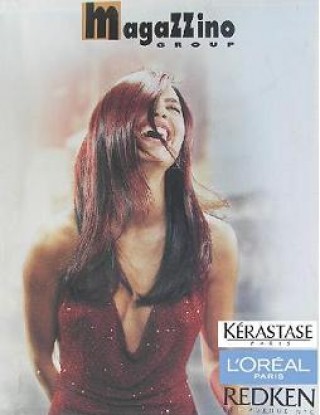 Magazzino Group Hair Salons . Island of Mykonos.
Today more and more people are coloring their hair. Some choose hair color for added shine and body while others choose hair color for gray coverage.

From contemporary hair designs to classic coiffes, Magazzino Group salons have long had an ye to cutting-edge beauty.

Ignore the age, race, size and hair color of the model. Most styles will fit any age group and hair color is an easy adjustment. Don"t let these be a tool to narrow your list of potential styles or cuts.
Magazzino Group Hair Salons Mykonos
Style:

All sizes, shapes and lengths, ranging from the chic to the crazy. If you think you would like a short style, you should bracket and also look at all of the very short and "medium" styles as the differences are at times slight.

Contact us:

Magazzino Group

Mykonos Island Cyclades, GR 84600
Mykonos Town
Tel:+3022890-24774 , 24053

Mykonos Island Cyclades, GR 84600
Ano Mera Mykonos
Tel:+3022890-72053
Magazzino Group Hair Salons Mykonos Magazzino Group Hair Salons Mykonos Magazzino Group Hair Salons Mykonos Magazzino Group Hair Salons Mykonos
MykonosTour Page ID: 182