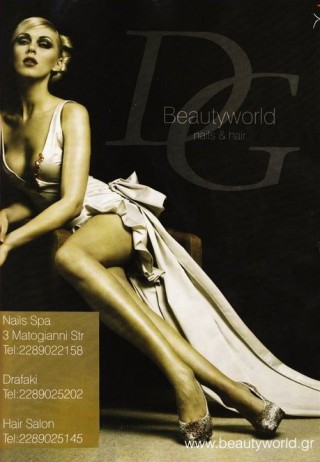 BEAUTYWORLD | Nails & Hair Salon in Mykonos Island
NAIL & SKIN CARE DAY SPA
Manicure SPA, full set tips, fills, removal, therapist pedicure, pedicure SPA, special hydro pedicure, sea salt .pedicure, paraffin therapy, waxing, make up, Hollywood smile, massage, reflexology, solarium, nail art, beauty treatments, and much more for the beauty of your body.
Open from 10a.m to 10p.m.
For beautiful nails call:
Despoina Gavala Zitsi
3, Matogianni Str.
Tel: (+30) 22890 22158
 Mob: (+30) 6944 574467
2nd Shop located at Drafaki area :near the peripheral road.
 Tel. (+30) 22890 25202
MykonosTour Page ID: 405