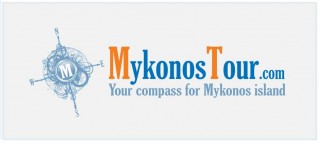 ACTION RENT A CAR MYKONOS
ACTION RENT A CAR is the oldest car rental establishment within the island of Mykonos. Since its inception in 1975 ACTION has managed to grow in stature in order to become one of the undisputed leaders within the local market.

ACTION is a family owned business committed to giving its clients the most reliable car models of the market at the most cost effective rental rates available.

WHAT WE OFFER:

A full range of quality cars.
Brand new models.
Professional, trained and friendly customer service.
Reliability.
A full fledged garage for highly standard of maintenance.
Special offers for rental reservations that last over 4 days.
Free delivery and collection from Mykonos airport, port or your hotel. .

Let ACTION be your next car rental agency on your next holiday to Mykonos. Book now using the reservation form and feel free to contact us, as we are more than willing to bring our service to you.

ACTION Rent A Car offers you
New and Safe Cars.
Driver"s and Third Part Liability Insurance.
Unlimited Mileage.
Taxes Coverage.
Baby Seats
Information and Road Maps.
Free delivery/collection from airport,port or your hotel.
We are located 200m from the old port of Mykonos (Hora), next to the bus terminal to Ano Mera -exactly behind the Telecommunications Center (OTE). We are open daily on a seasonal basis (April to October) from 9:00 a.m-9:00 p.m.

Address
ACTION RENT A CAR
Kaminaki - Hora
84600 MYKONOS
tel (+30) 22890-23572
mobile(+30) 6932-330504
fax (+30) 22890-27609
GENERAL RENTAL TERMS
AGE REQUIREMENT: Minimum driver"s age: 21 years old.
DRIVER"S LICENCE: A valid driving license held for at least one year is required.
MINIMUM RENTAL: One day (24 hours).
TRAFFIC FINES: Tickets and attached administrative sanctions resulting from any violation of the Greek Traffic Law during rental period are borne sorely by the renter.
DEPOSITS: Deposits for estimated charges are required at the beginning of rental. No deposit is required from Credit Card holders honoured by ACTION.
INSURANCE: All ACTION vehicles are covered without any additional cost: a) for death and injury of third party up to 500.000,00 euros and b) for material damages to third parties up to 100.000,00 euros. The driver of the rented vehicle is responsible for collision damages to the rented vehicle up to its value.
COLLISION DAMAGE WAIVER (C.D.W.): The renter"s liability for damages to the ACTION vehicle can be reduced to 360,00 euros for groups (A, A1, B, B1, C) with the premium of 14,50 euros daily, 460,00 euros for groups (E, E1, F, H, I ,S1) with the premium of 16,50 euros daily and to 500,00 euros for group (S) with a premium of 35.00 euros daily, provided that the Traffic Laws were not contravened. Damages to tires, windshield and windows or underneath the vehicle are not covered by the C.D.W.
RENTERS ACCIDENT INSURANCE (R.A.I.): Included in the price. Provides coverage up to 17.600,00 euros.
ADDITIONAL DRIVER: Free of charge.
TAXES: Included in the price.
FUEL: Gasoline consumption is payable by the renter.
BABY SEATS: Free of charge. Available for children up to 4 years old.
DELIVERY AND COLLECTION CHARGES: Free in all towns and airports. After hours (23:00-07:30) 15,00 euros.
ACROSS THE BORDER RENTALS: An advance written authorization from ACTION is required.
FERRYING THE CAR: An advance written authorization from ACTION is required.
AVAILABILITY: Car models are according to original planning. Delivery problems however, may compel us to supply another vehicle in exceptional cases.
CREDIT CARDS: We accept VISA & MASTERCARD.
84600 MYKONOS
TEL: 00302289023572
This is a free listing for this rent a car company at Mykonos .If you are interesting to change or add more information prices or pictures for this Rent a Car company please contact us with the email form below and we will be glad to assist you.
MykonosTour Page ID: 392