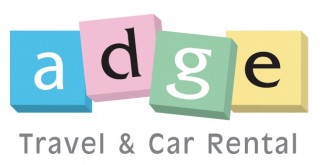 ADGE
TRAVEL & CAR RENTAL
Drafaki -Mykonos 84600 Greece
Tel: +30 2289079117
Fax: +30 2289079756
Mob: +30 6984625015
Car Rental - Wide range of Models, New Cars on Mykonos Island . SPECIAL OFFERS for online reguests . Adge travel and car Servises is a well organized and trustworthy travel agent office in Mykonos.
Mykonos vacation rental mykonos villa rentals mykonos apartments rentals  mykonos car hire.
For emailing please use the contact form below ! 
www.adge.gr   or email us at adge@otenet.gr 
 Mention that you find us from Mykonostour.com and you will get a better deal !
MykonosTour Page ID: 673