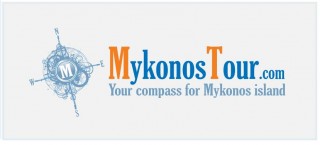 PEGASUS RENT A CAR MYKONOS
Nikolaos Andronikos
Maouna, Tel 2289023760, Fax 2289024417
The Pegasus car rental agency provides competitive rates, the finest services and the safest and most reliable cars and scooters.

Our aim is to provide flexible personalized services that will satisfy your needs fast and reliable.
Pegasus Smile will welcome you at the port or airport of Mykonos free of charge.

At our office you will find the newest and safest cars, all of which are ideal for comfortable and relaxed touring around the island of Mykonos.

Our experience of many years in the car market, guarantees that your holidays on Mykonos Island will be absolutely unforgettable!


Get this feeling...
Pegasus car rental is not just a service, is freedom to move... freedom to choose!

PEGASUS Rent A Car S.A.
Maouna, 84600, Mykonos, Cyclades Islands, Greece
Tel. (+30) 22890 23760, Fax: (+30) 22890 24417
Mobile: (+30) 6944 397 076
MykonosTour Page ID: 399