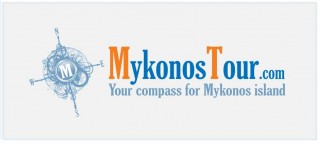 Sixt Mykonos Louis Theoxenia AND airport
Myloi Mykonou
84600 Mykonos SIXT RENT A CAR MYKONOS
Welcome to discount car rental in Mykonos Louis Theoxenia, Greece and worldwide.

We offer extremely cheap car rental deals at over 3.500 stations in 75 countries. Benefit from our special weekend and weekly car rental rates. Get the mobility you need with car rental in Mykonos without spending more than you want. Sixt: your first choice for car rental Mykonos.

Pick-up & return - enter your concrete renting details
Best deals available - choose a vehicle from our offer list which is already proofed upon availability
Personal details - enter your personal details and any extras for your rental car in Mykonos
Confirmation - print out the car rental reservation confirmation
Collect the car - enjoy your journey with your rental car in Mykonos

We rent superb cars to price-conscious clients - also in Mykonos Louis Theoxenia
Weekly, daily and extremely cheap weekend specials
Many discounts on cars for long term and short term rentals
Bargain car rental for your business trip or your holidays in Mykonos Louis Theoxenia, Greece and worldwide
Budget car rental deals at airports, city and train stations
Broad location network all around the world which assures the seemless integration to your travel and flight plans.
Special promotions on vacation car rental in Mykonos Louis Theoxenia
All prices and offers are subject to availability. For any inquiry or feedback please refer to our help centre.
Phone +30-22890-28862 Fax +30-22890-26077

Mon - Fri

08:00 - 21:00

Sat

08:00 - 21:00

Sun

08:00 - 21:00
This is a free listing for this rent a car company at Mykonos .If you are interesting to change or add more information prices or pictures for this Rent a Car company please contact us with the email form below and we will be glad to assist you.
MykonosTour Page ID: 397