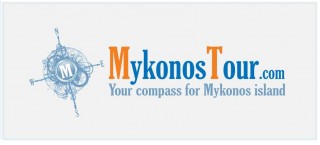 NORTH RENT A CAR MYKONOS
Having made the utmost decision of choosing to visit the promising island of Mykonos, in order to relish the unequalled amalgam of the immaculate natural beauty of the landscape and the modern lifestyle that the mentality of the island imposes, it is indisputable that you shall need the undivided support of a reliable and organized car rental agency.
NORTH CAR RENTAL, resided at the incomparably scenic region of Ornos, striving to upgrade and advance its services, offers openhandedly:
Motorbike Automat.50c.c
A lot of models.Competitive prices.
Brand new car and motorcycle models.
Delivery and collection from every spot of the island of Mykonos, all through the day, without any charge.
Special prices for rental reservations that last over 4 days.
The aforementioned special offers of the management of NORTH CAR RENTAL, in combination with the friendly, integrated servicing of the experienced personnel shall definitely assist you to experience the unforgettable vacations that you have always been dreaming about.
GENERAL CONDITIONS
AGE REQUIREMENT: Customers must be over 21 credit cards holders.
DRIVER"S LICENSE: A valid driving license held for at least one year is required.
MINIMUM RENTAL: One day. Every hour in excess is calculated at 2/4 of daily rate.
TRAFFIC FINES: Tickets and attached administrative .....resulting from any violation of the GREEK traffic law during rental period are bome solely by the renter.
DEPOSITS: Deposits for estimated charges are required at the beginning of rental. No deposit is required from credit card holders.
INSURANCE: All authorized drivers of North vehicles are covered against fire and liability to third parties for death, injury or damage to property.
COLLISION DAMAGEWAIVER (CDW): The renters liability for damage to the FABRICAS vehicle can be reduced to 300 Euro for groups A,B 400 Euro for groups C,D,E,F,G by paying an additional daily fee as follows: 12 Euro for groups A,B 15 Euro for groups C,D,E,F,G. No insurance covers:
a) Any mishappening resulting from alcohol or drunks abusiv.
b) Damages caused to the vehicle because of off road driving.
c) Theft or damage of any personal belongings while in the North Car.
d) For damages to the undercarriage of the vehicle, tires, external mirrors and antennas.
e) For accidents that take place when a driver not declare on the rental agreement drives the North Car.
Even if the renter is fully covered by his credit card he will still have to pay North all costs incurred in repairs or replacement. Further claims can then be made by the renter himself to recover any of those costs from his credit card.
THEFT PROTECTION (TP): Theft protection is an options service which, if accepted relieves the renter from all financial responsibility for loss or damage to the North vehicles by for following theft according to the conditions of our rental agreement. T.P. can be obtained under the following daily charge: 6 Euro for groups A,B 9 Euro for groups C,D,E,F,G
TAXES: All rates are subject 13% VAT
GASOLINE: Gasoline consumption is payable by the renter.
BABY SEATS: Available on request with a daily charge of 3 Euro
AVAILABILITY: Car models are according to original planning. Delivery problems, however, may compel us to supply another vehicle in exceptional cases.
DELIVERY AND COLLECTION: Each delivery or collection is free of charged.
FERRYING THE CAR: An advanced written authorization from NORTH RENT A CAR is required.
NORTH RENT A CAR MYKONOS
KORFOS BAY 84600 MYKONOS
TEL.: 00302289027826
NORTH RENT A CAR MYKONOS ON THE MAP
MykonosTour Page ID: 383