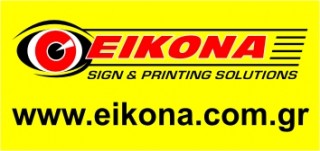 Eikona Printing printing services printing company eikona Syros print shop.
Create marketing campaigns for postcards, brochures, letterhead, flyers and more. Purchase direct mail mailing lists, full color printing, launch on-demand direct marketing campaigns .
Four color printing of many products from any digital file at discount prices.
Additional printing services are always available. Please send us a work request so we may quote your print job. We offer customization and personalization for nearly everything we produce.
At Eikona print shop we offer the most advanced digital printing, high definition printing, offset printing and large format printing services in Cyclades Greece .
MykonosTour Page ID: 503