SOHO SOHO MYKONOS SHOPPING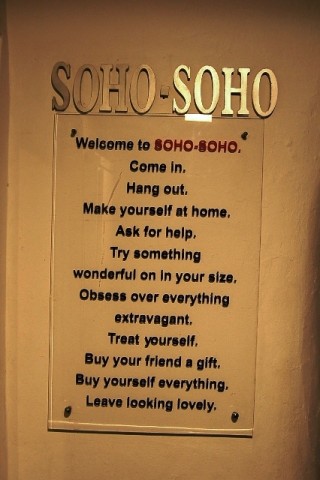 SOHO SOHO MYKONOS SOHO SOHO MYKONOS SHOPPING
Well come to soho-soho.
Come In.
Hang out.
Make your self at home .
Ask for help.
Try something
wonderfull on in your size.
Obsess over everything
extavagant.
Treat yourself.
Buy your friend a gift.
Buy yourself everything.
Leave looking lovely.
This is a free listing for this shop at Mykonos. If you are interesting to change or add more information prices or pictures for this soho soho shop please contact us.
Greece Mykonos shopping Greece pictures of the shops and Mykonos hotels Greece Mykonos island Mykonos town.
MykonosTour Page ID: 341
Related pages
Related Map: