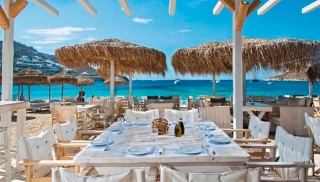 For the endless blue.
A special place in Ornos beach which waits for you to live great gastronomic experiences, drink and cocktails. Sit around the beautiful tables which are exactly front of the sea and enjoy the endless blue that offers you. Stay until late in the afternoon to see the sunset It has its own parking.
P.S.Gourmet tastes from Takis Daravagas.
Ornos, Tel: (0030) 22890 27991
MykonosTour Page ID: 751