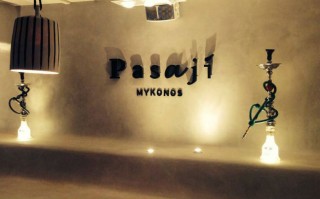 PASAJI MYKONOS
Rest and relaxation.

One summer place in Ornos beach , with positive aura, which is differenet from the others because of its diacritical decoration and its special "personality" . You will prefer it both for swimming or chill on sunbeds-beds and  for a meal with unique fusion suggestions made from pure materials.
P.S. Don't forget to try the super  summer cocktails made from fresh first materials.
Ornos, Tel: (0030) 22890 23216.
MykonosTour Page ID: 763