Choulakia Beach Mykonos Beaches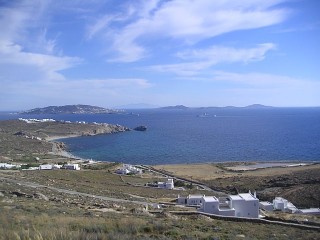 Choulakia Beach Mykonos Island Greece
Next of Agios Stefanos Beach is beach of Choulakia. It΄s a natural monument of beauty. Small and picturesque attracts some tourists.
This beach at Mykonos is only for those that wants to spent their time on a calm beach and natural scenery .The Choulakia beach is protected by European laws about removing the stones from the beach .
The prehistoric pebbles on the beach is unique in Mykonos and at the World.
MykonosTour Page ID: 459
Pictures:
Related pages
Related Map: