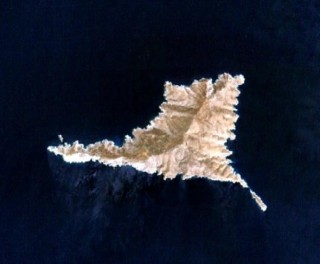 Giaros Island Cyclades Islands Greek islands Greece
(Giaros). A small island of the Archipelago, classed by Stephanus of Byzantium among the Sporades, but belonging rather to the Cyclades. It lay southwest of Andros, off the coast of Attica. So wretched and poor was this barren rock, being inhabited only by a few fishermen, that they deputed one of their number to wait upon Augustus, then at Corinth, after the battle of Actium, to petition that their taxes, which amounted to 150 drachmae (about $25), might be diminished, as they were unable to raise more than 100. This island became subsequently notorious, as the spot to which criminals or suspected persons were banished by order of the Roman emperors. The modern name is Yioura.
Giaros Island Cyclades Islands Greek islands Greece
Next you will find a map of giaros and greek islands the greek islands cruise greek islands weather , Pictures of the greek islands greek islands vacation greek islands like santorini at greece or grete at greece and greek island cruise.
With a greek island cruises and greek island vacations you may take a greek island tours with this Image results from greece islands and our greek island hopping at mykonostour with the greek island ferries by the greek island weather.

GIAROS MAP OF THE ISLAND Giaros Island by mykonos tour .
MykonosTour Page ID: 170