Keros Island Greek islands Greece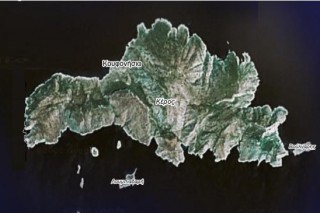 Keros Island Cyclades Islands Greek islands Greece.
Keros is an uninhabited Greek island in the Cyclades about 10 kilometers southeast of Naxos. It has an area of 15 square kilometers and its highest point is 432 meters. It was an important site to the Cycladic civilization that flourished around 2500 BC.
Keros is especially noted for the flat-faced marble statues which later inspired the work of Pablo Picasso and Henry Moore.
Keros Island Cyclades Islands Greek islands Greece
Next you will find a map of greek islands the greek islands cruise greek islands weather , Pictures of the greek islands greek islands vacation greek islands like santorini at greece or grete at greece and greek island cruise.
With a greek island cruises and greek island vacations you may take a greek island tours with this Image results from greece islands and our greek island hopping at mykonostour with the greek island ferries by the greek island weather.

MykonosTour Page ID: 218
Related pages
Related Map: