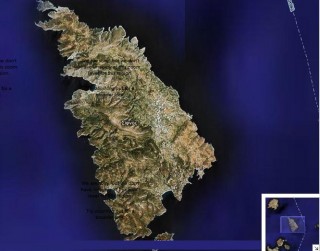 Sifnos Island Cyclades Greek Islands Greece
Sifnos Island Cyclades Greek Islands Greece .Sifnos is an island in the Cyclades complex in Greece. The town is also known as Apollonia.
Sifnos lies in the less touristed western half of the Cyclades between Serifos and Milos and is also located west of Delos and Paros and is about 130 km (80 nautical miles) from Piraeus and 130 km south of Athens. It has an area of 74 km² and is 15 km long and 7.5 km wide. and a shoreline of 70 km, with a permanent population of approximately 2000. The island is reached on the ferries which run on the Piraeus- Kythnos- Serifos- Sifnos- Milos- Kimolos line. There are also infrequent sailings to other islands in the Cyclades.
Sifnos Island Cyclades Greek Islands Greece
Sifnos was very wealthy in ancient times, thanks to its gold and silver mines. Proof of this, is the treasury which the Siphnians built at Delphi in the 6th century BC to house their offerings. However, it appears that something went wrong with the mines; either they were worked out or flooded by the sea -we do not know which- and their production ceased. In ancient times, Siphnos"s wealth was measured by the gold and silver it produced, in the last two centuries it can be measured by its cultural output.
Due to the physiology of the island (rich clay veins, sunny weather and temperature) Sifnos has been traditionally the capital of pottery in the Aegean, with unique jars and pots that are a kind of "trademark" of the island. They are frequent the Sifnian everyday life, such as ashtrays, cooking and food vessels, "masteles", "foufoudes" (kind of chimneys) etc. Locally, "Sifnios" was a variant word for potter. Initially the oldest potteries were found in central regions such as Artemon and Ano Petali to avoid pirate attacks.
100 m from the coastline features a village named Kastro.
Sifnos Island Map and pictures of the island - Cyclades Greek Islands Greece
BOOK ONLINE SIFNOS HOTELS HERE !!
MykonosTour Page ID: 131